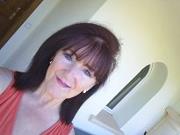 Welcome to my 'About' page.
Whenever I visit a website, I often wonder who the person is behind it and am quite disappointed when I can't find any information about him or her!  Yes, you can go searching but it would be so much easier if the information was just one click away!  So with that in mine, following is my bio …
My name is AnneMarie Callan, I'm Irish and moved from UK to Spain with my dream of … "have laptop will travel".
I've been working online for a few years now and it has been a long learning curve but also very exciting.  Most days I just jump out of bed and am delighted to be able to work anywhere in the house, garden or even able to take my work, out to the local cafes or hotel lounges, to sit and work while the world is passing by.  It's a wonderful life and possible for anyone, as long as they can use a computer to search and write short articles on any subject!
The aim of this particular website is to help others achieve that dream, if that's what they want!
First,  let me share some profound words of inspiration, which I found recently.
"Begin With The End In Mind"  – in essence it is another way of saying –
"If You Think It, YOU CAN DO IT"
- – – – – – – – – – – – – – – – – – – – – – – – – – – – – – – – – – – – – – – – – -
The Internet Marketing Inner Circle
Becoming a member of The Internet Marketing Inner Circle was one of the very best decisions I've made since I started working online.
The networking within the group is amazing and then going onto meeting many of the members in person, in the USA, UK and also in Spain, was just like meeting old friends.
I also wrote one of the chapters of the eBook, initiated by Willie Crawford. It was a great experience to do this with many people working together, from all over the world and making sure it was completed on the deadline date.
You can read more at the following link …
http://www.ez4u2gowebbusiness.com/26/20-easy-ways-to-make-100-a-day-online/
Briefely, the book was written to help all those who wanted to earn some income online.  It demonstrates 20 ways that it can be done, even with no previous experience.
I've had the pleasure of meeting Willie in Atlanta and, it's true, he is one of the most sincere men online.  TIMIC
- – – – – – – – – – – – – – – – – – – – – – – – – – – – – – – – – – – – – – – – – -
Previously, I had a fashion design company and have now created an online membership course, called The Fashion Business Formula.
It's all about getting into the fashion industry, taking it to the highest level and all by getting through the back door!   (By which I mean by sheer guts and determination, rather than the usual formal training route!)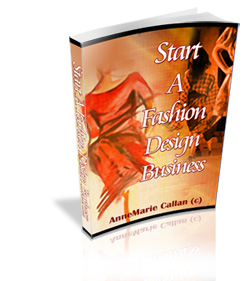 I remember desperately wanting to start my own clothes business and wanting to become a fashion designer but the obstacles seemed stacked up against me.  No fashion experience, no fashion education and definitely not much in the spare money department.
However, I had my vision and it kept me going until I did it.
Everything I day dreamed about, happened.  Boxes of garments flew around the world with my designs in them.   Buyers actually bought my unique designs for their upmarket stores in London, some states in the USA and they were also shipped to Bermuda.
It was truly the most wonderful experience, creating a successful business from next to nothing … except determination, focus and tenacity.
Nothing stays the same in life! I give up my fashion business,  entirely for personal reasons within the family but the passion is still there and that's why I want to encourage others to live their fashion dream.  Who knows what the future holds?
After I left my fashion business, I went back to college and retrained to become an IT Lecturer.  This move enabled me to, not only set up my own training consultancy business, but also gave me the opportunity to write OCN coursework in Information Technology for the education department in Suffolk, in the UK.
All these skills have resulted in my being qualified to produce the Fashion Course Online!
You can get a free report at www.howtofashionbusiness.com
A website has also beeen set up to support this project.  You can check it out … at www.startafashiondesignbusiness.com and if you want to check out the online fashion course membership site, just click that link too.
(There is a possibility when you get to the membership site that it may be closed.  This is entirely due to the fact that I have recently received sponsorship for the course and will be repositioning the content BUT it will be available again, as soon as this work has been completed.)
- – – – – – – – – – – – – – – – – – – – – – – – – – – – -
Another area I am involved in is 'Turn Your Debt Into A Fantastic New Life" – An eBook I wrote on Debts Challenge.
Having been one of the many thousands who were hit by the last major recession in the early 1990's, my aim is to help as many people who are struggling with debts today as I possibly can.
I was actually  compelled to write  this book after reading about the suicide of a man who lived in the next town to me when I lived in the UK – and all because he could not afford to pay his rent.
It sounds unbelievable, but it's true!
What a waste of a valuable life … all because of debts?  And how many other lives have been lost because of the desperation felt by people living in debt?
More than anything else, I would love that this eBook helps as many people as possible live a happy and secure life without debts. Even to save one life!
(A lot of the content of this is on the website and it is also going to go into hard copy in 2011. If you want to contact me personally on Debts Challenge, please email me at info at debts-challenge dot com.)
- – – – – – – – – – – – – – – – – – – – – – – – – – – – – – – – – – – –
My third eBook was written because of a conversation with a Spanish girl, who told me that she couldn't afford to leave her parents home.  Basically, she was not earning enough – even though she was educated to degree level.    The theme of that eBook is how to earn money at home or anywhere in the world without a website. I did put most of the content into the Debts-Challenge book and have to revisit this project and bring it out again!
- – – – – – – – – – – – – – – – – – – – – – – – – – – – – – – – – – – –
Creating Skellee – short stories for kids, has been a dream come true.  I've had to learn to paint and by the time I get to book 26 in the series, I'm sure I may possibly be able to call myself an artist.  These are wonderful bedtime stories for children.  The aim was to create a modern day folklore hero for young children and then add relevant merchandize to the brand.  Please help yourself to the free pdf book at the Skellee website.
- – – – – – – – – – – – – – – – – – – – – – – – – – – – – – – – – – – –
We're so fortunate to have all the opportunities to enhance our lives in any way we want today, through the internet and with our new skills we can do more for others around the world.
One person I truly admire online is Dr.Mani who spends the majority of his day operating on young children, who are in need of his specialised heart surgery expertise.  He works relentlessly online, writing and marketing so that he can generate more income entirely for the purpose of paying for the heart surgery which these little soul's parents cannot afford.
If you get a moment, please read about his mission here …http://www.ez4u2gowebbusiness.com/valentine-day-47-hearts-by-dr-mani.html
- – – – – – – – – – – – – – – – – – – – – – – – – – – – – – – – – – – –
Following is a link to a previous article which was lost online due to this website being hacked when with a previous host.
That article generated thousands of hits and thankfully I have managed to retrieve it from Google cache. Please take the time to enjoy it.
- – – – – – – – – – – – – – – – – – – – – – – – – – – – – – – – – – – – – – – – – – – – – – – –
If you have any specific questions on internet marketing, then please email me at annemarie at yahoo  dot  com and I will do my best to help you.   Because I get so many emails each day, please put "Website – (your name) – help wanted", in the subject line.  By doing that I should not miss it.
Now, a lot of people ask me the following question …
"AnneMarie!  Please can you tell me who is the best Internet Marketing teacher that you would recommend"?
All I would suggest is that you register with my site and I will pass on all the updated information I acquire on a daily basis.
You can also send me a message via Facebook – www.facebook.com/people/AnneMarie-Callan/591736761
Finally, let me share two short videos which should help to inspire you to live the life you want   … ( In fact, why not set some time aside for yourself and listen or watch, these two videos, every day for a month? )
Earl Nightingale and Les Brown
Wishing you all the success you dream for yourself, your family and the world!



AnneMarie Callan
(PS – if you ever google my name, you may also find references to Aine Callan, that is my Irish name.  Having said that, there are some strange Aines and AnneMarie's about, so don't confuse them with me!   

  )